"We Buy Houses Fast For Cash in Chicago Illinois"
~ (224) 699-0388 ~
…Other house-buying websites are pawning your info off to out of the area investors. Us, we're local… and YOU get an honest, fair CASH offer in HOURS.
Need To Sell Quickly? Here's What We Do For You:
You'll pay NO fees and NO commissions when we buy your house. We pay ALL closing costs associated with the transaction out of our pocket.

We'll buy your house in any condition, ugly or pretty. We can buy in any condition, regardless of what you OWE or if you're in foreclosure…We can truly HELP you out of this situation!

We can get CASH in your hands within a few hours or days of you contacting us. We can close super fast (usually within 7 days… sometimes sooner).
Whether you're in foreclosure, going through a divorce, inherited a property you no longer want, or any other reason you just need to sell… we'll make an offer on your house. Just submit your contact information below and we'll get back to you within 24 hours with a fair all cash offer.
Talk to you soon,
Julie
We Are A Real Estate Investing Company
Our company buys, sells, and rents homes. We will not be acting as your real estate agent or broker if we buy your house, sell you a house, or rent you a home. We are excited to potentially work with you directly OR if you are represented by an agent or broker. We are focused on improving neighborhoods and redeveloping areas that we work in. If you have additional questions on agencies please contact your local real estate commission.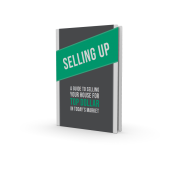 Give Me Your Best OFFER and my FREE Ebook Please
Complete this short form and we'll contact you to get more info about your property PLUS we'll send your FREE copy of "SELLING UP: A Guide To Selling Your House For Top Dollar In Today's Market."